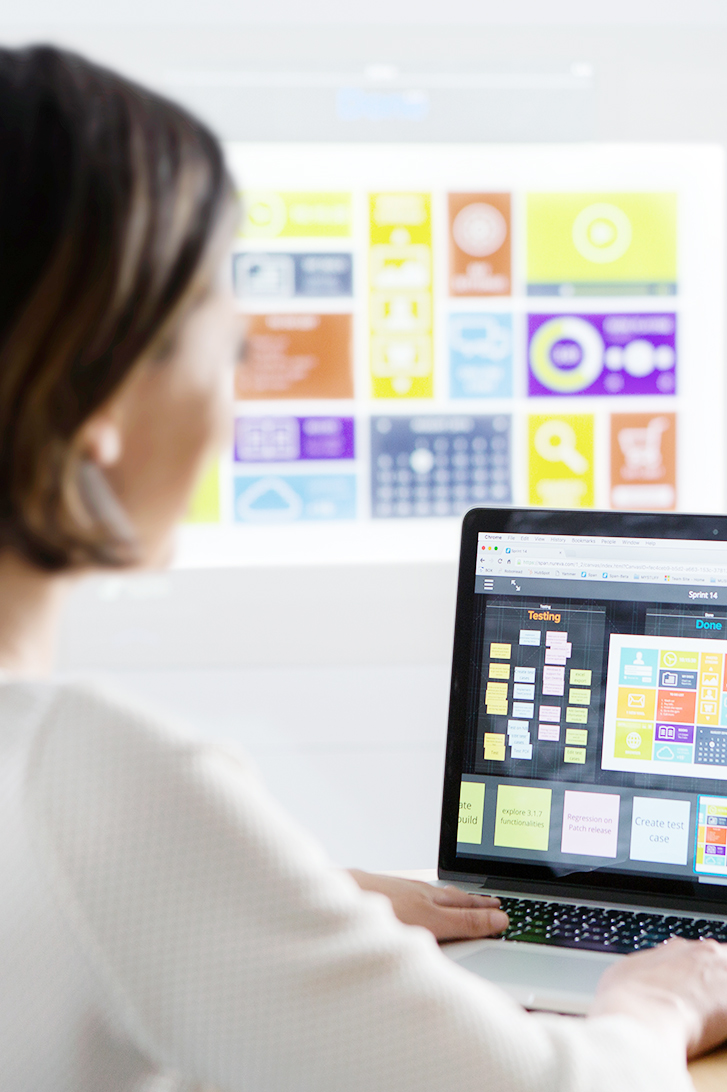 Create and collaborate on an expansive scale in a virtual, cloud based canvas on a fully interactive wall or on any device, anywhere, anytime. It's the paper tools you're used to, reimagined for the digital age. Teams can utilize Span to solve problems, track processes, create, edit, and share ideas in real time – whether they're in the room or at a distance. Spontaneously invite others to collaborate further, or share your results as a PDF or Excel file.
Our deep experience and familiarity with processes including design thinking, agile, ideation, and visualization equip us to support your use of Span to create, share and plan, no matter your business. We can guide your digital transformation into an environment where information is persistent, real estate is endless, and sticky notes don't fall off the wall.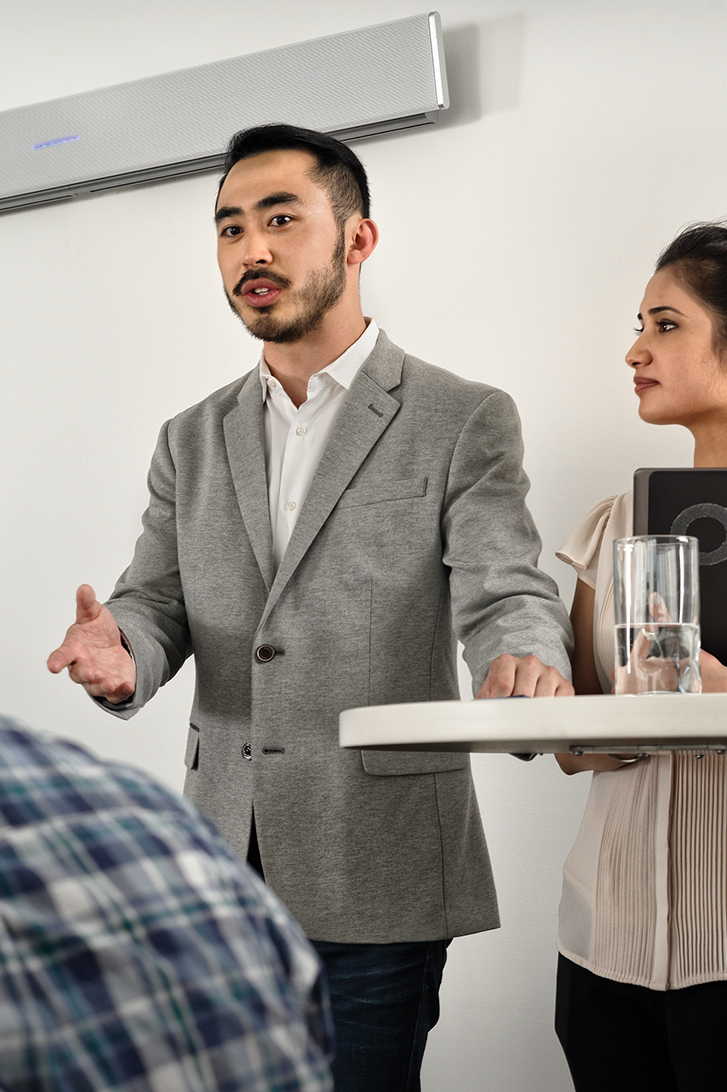 Nureva HDL300 Audio Conferencing System
Imagine a meeting with 8,192 virtual microphones in the room. No matter where you stand, how you move or what direction you're facing, a microphone will pick up your voice. So now an idea can be heard from anywhere – the back of the room, in front of a display or even the other side of the continent. The HDL300 is this and more. It is an intelligent system that can tell the difference between multiple people speaking and distracting background noises. You hear what you need to hear. Remote participants feel like they're right there with their team for a more natural sense of communication.
Our clients remind us every day that remote collaboration has become the norm. Interacting with data, not simply sharing for others to view, increases the effectiveness of these interactions. But, we have all learned the hard way, that without clear audio, frustration and disengagement take over. Whether it's working together on a design, splitting stories, reviewing construction plans, or collaborating with a class across the globe, the HDL300 gives everyone the opportunity to be heard. It truly feels as though you are in the room together.
SMART is a technology for people who share and develop ideas. These ideas can start with a quick note on an easy-to-use digital
As processes demand, other teams progress to the Meeting Pro Software and SMART Ink. This enables the ability to write in any application, whether it be PDF, PowerPoint or industry-specific software like AutoCAD. SMART offers multiple use cases within various organizations. For some, sharing ideas, locally or globally, in an unbound workspace is sufficient to enhance their workflow. Our collaborative needs assessment will identify how the technology would support your different business processes. Use of the solution and development of specific use cases will follow.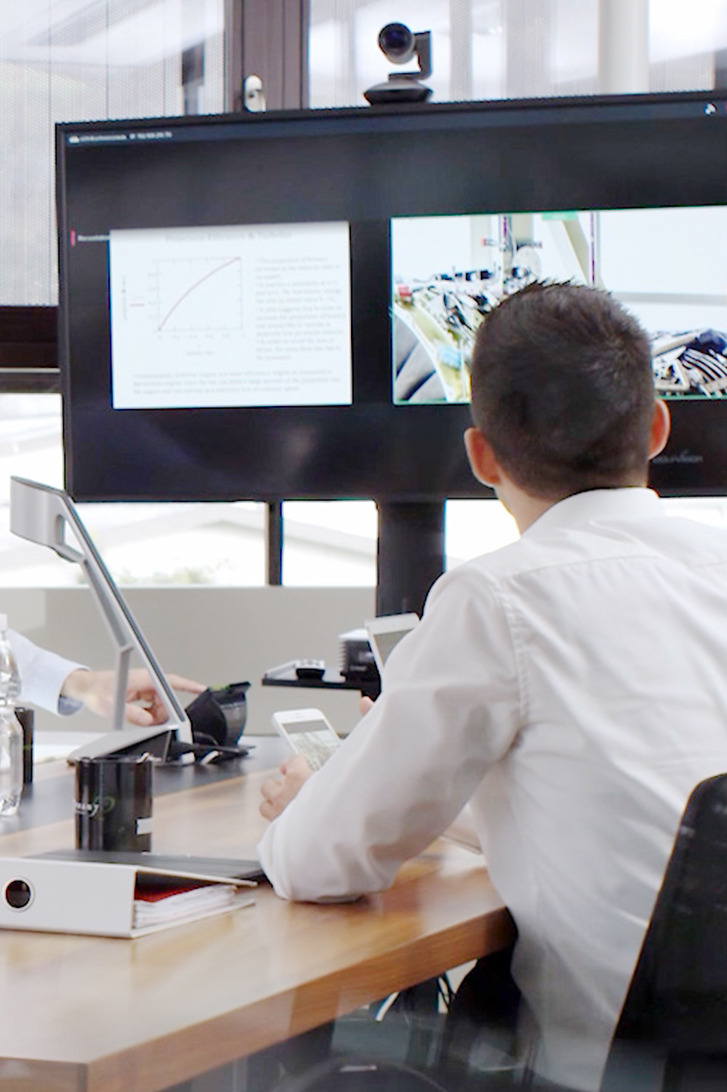 Cynap™ collaboration and wireless presentation system is a unique, powerful, and flexible system that gives you instant access to information of all types from any source. Bring your own device, and have files at your fingertips, stream any format, browse the web, record content, capture your big ideas through whiteboard and annotation, or webcast to collaborate.
We will explore your use cases, help you choose and adopt the features you require to share your knowledge and collaborate with others, ranging from introductory awareness sessions to the challenges you face as your needs transform. We excel at co-planning room functionality, rethinking collaboration spaces and supporting users.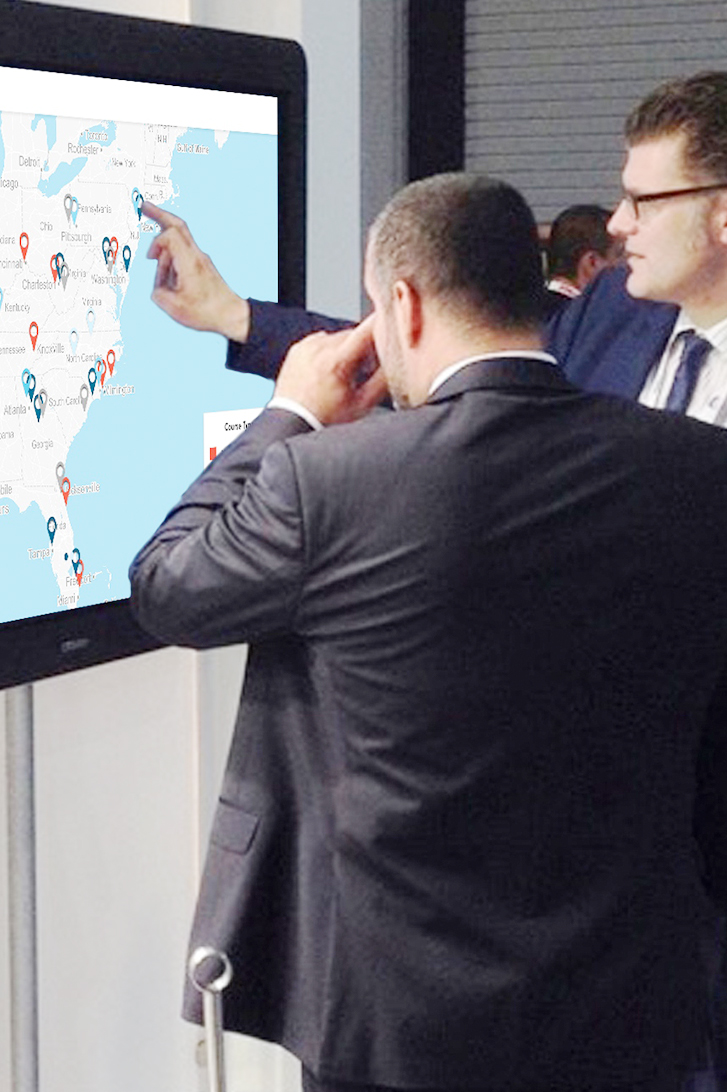 ThinkHub is a digitized, multi-touch collaboration tool that consolidates all the moving pieces of teamwork: the devices, applications, people, ideas, and content that are critical to achieving great work. Think BYODevice software for multi-site collaboration and presentation, dynamic meeting environments, and essential meeting room analytics. T1V promotes working in teams on interactive walls andtables. Use Air Connect to sync any device to contribute to ideation sessions.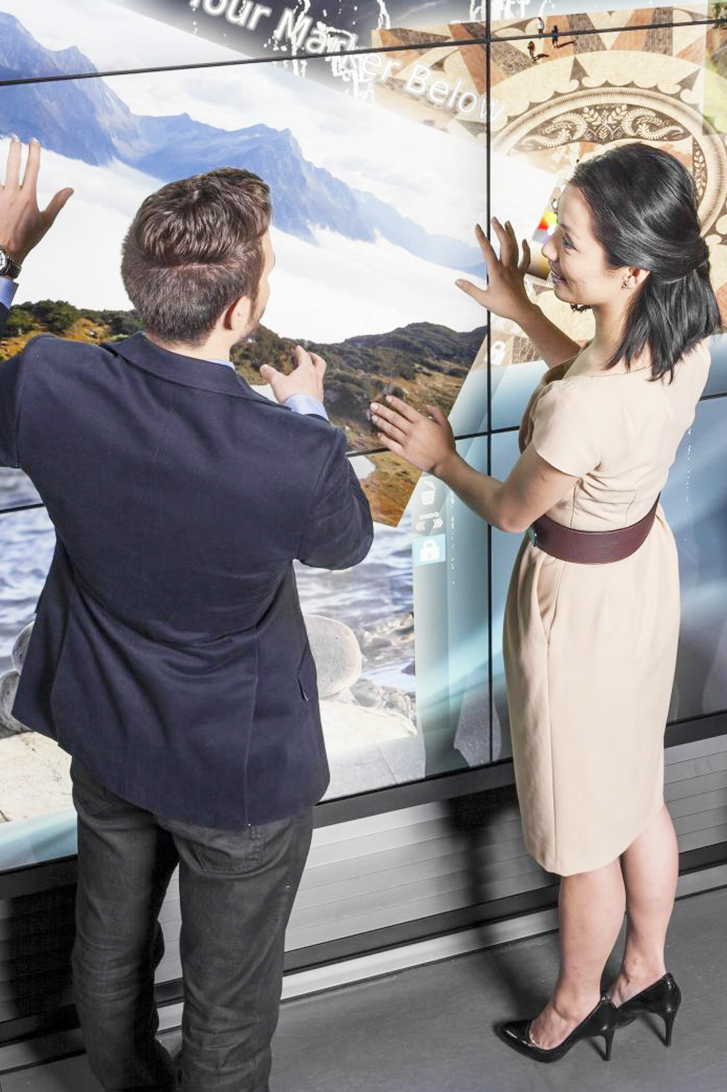 Visualization, user engagement and collaboration are at the core of MultiTaction. It's a tool that speaks to presenting large amounts of information, bringing teams together, breaking down barriers and making collaboration easy. Think about magnificent, flexible world-renowned multi-touch displays with an innovative software suite.
Perhaps your geographically distributed organization utilizes a variety of applications to track sales, marketing, production, and delivery—the many functions of complex organizations. How do you bring these together for teams to visualize the big picture, socialize ideas and collaborate with teams around the world? Phi Services can work with you to rally team engagement, facilitate creativity, and improve decision making.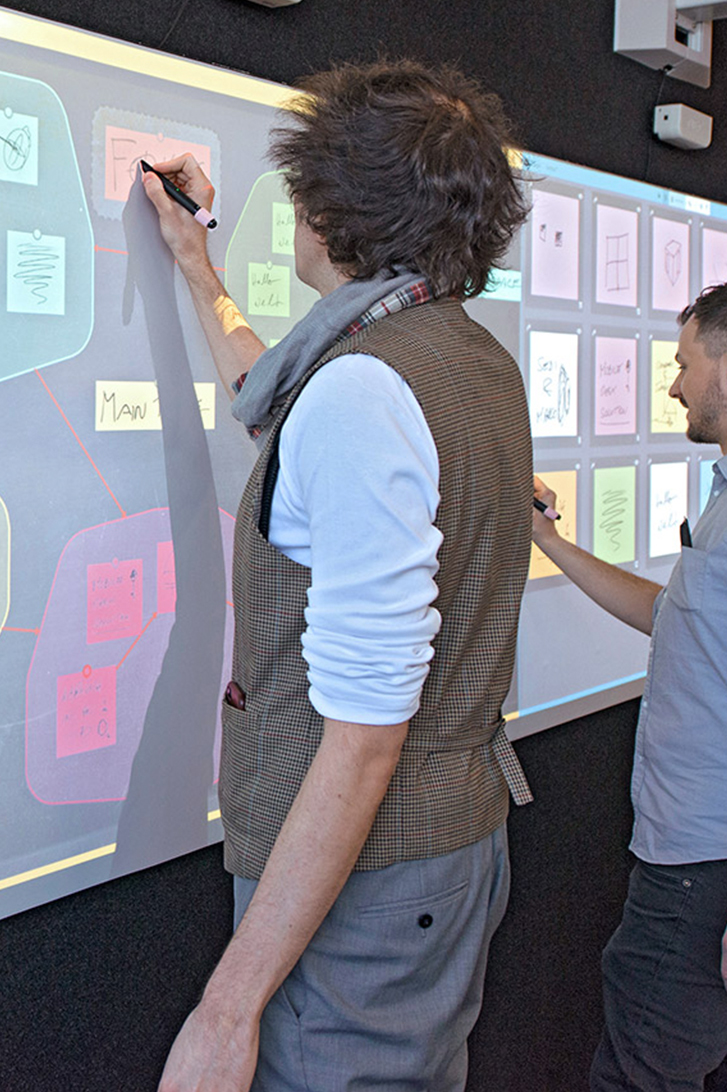 Hoylu offers exciting ways to work better, faster, more efficiently, and have more fun. It is developed to augment all aspects of ideation, collaboration and presentations. At the core of the Hoylu Solution is the suite of software. Digitize the sticky note process at the Huddlewall, contribute to notes or introduce content from remote devices. What is truly unique is the sophisticated sketch tool. Work digitally at the Huddle wall with a highly developed palette to draw, digitize sketches and better your workflow.
Technology should support and enhance what you need to do. A new technology shouldn't force a change. We see changing collaborative behavior as a natural outgrowth of effective consulting. With Hoylu we begin with the familiar tactics: sticky notes or paper sketches. Applying our consulting processes, we help move teams toward digital transformation. True collaboration is a natural process.